Story
Bahraini women in science have an essential role to play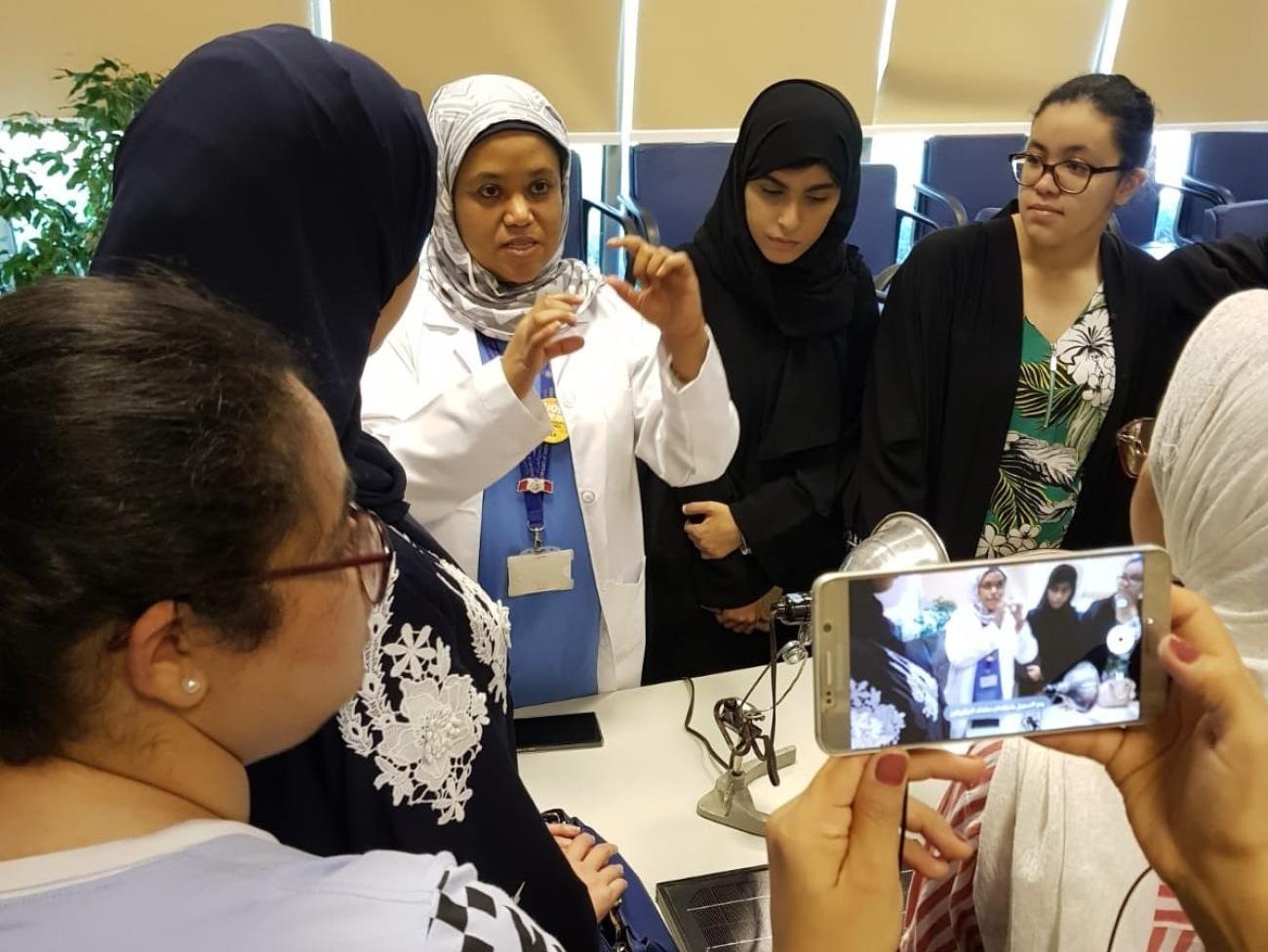 Science and gender equality are essential for sustainable development. Addressing stereotypes is critical to ensure the full participation of women in science.
"Women who want to work in science must show resilience not to give up despite the obstacles", said Dr Hanan Mubarak Al-Bufalasah, Head of Physics Department at the University of Bahrain (UOB).   
With a master's degree and a PhD in Renewable Energy, she established renewable energy laboratories and a Higher Diploma Program in Meteorology at the University of Bahrain. She has contributed to several local and international publications, including Bahrain's Human Development Report.  
According to Dr Al-Bufalasah, males continue to dominate scientific careers despite an increasing number of brilliant female Bahraini students in science. "Like in many parts of the world, societal barriers due to stereotypes or traditions continue to prevent women in Bahrain from pursuing a scientific career", she said.  
Through its efforts to advance women, Bahrain has proven that it is a leader in the region on gender issues. However, there are still opportunities to improve women's representation in technical fields related to science, technology, engineering, and mathematics.
"I have seen many female high-academic achievers, who have given up on their promising scientific career and instead chose to go with less demanded jobs because they had to put their families first," she said. "Other female scientists have abandoned their careers because they couldn't achieve a work-life balance".   
This reality has been used to argue for not hiring females in science-based jobs. "It happened to me personally when I was refused a position because, allegedly, I would not be able to work during night shifts," said Dr Al-Bufalasah.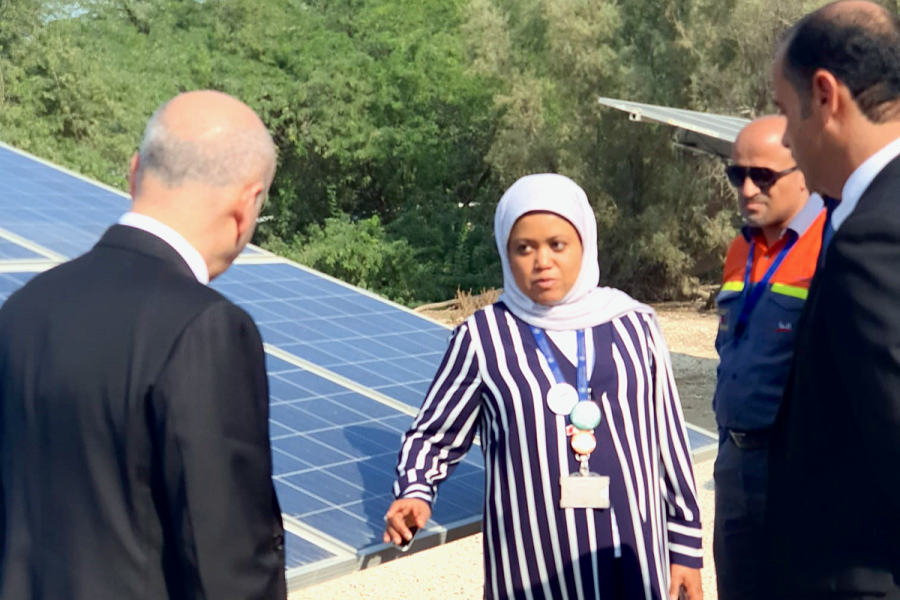 The University of Bahrain is constantly working to improve women's representation. In one of its PhD programmes in Environment and Sustainable Development, 30 out of 41 students are females. The programme put together in partnership with the United Nations University (UNV), the United Nations Development Programme (UNDP), and the United Nations Environmental Programme (UNEP) encompasses the Sustainable Development Goals (SDGs), with emphasis on the environmental goals. 
Science and gender equality are indeed both essential for sustainable development. Yet women and girls continue to be excluded from participating fully in science. According to UN Women, only 33 per cent of researchers globally are women, and they are awarded less research funding than men and are less likely to be promoted. Women are also less present in private sector company leadership and technical roles in tech industries. Women account for just 22 per cent of professionals working in artificial intelligence and 28 per cent of engineering graduates.   
"The major challenges the world faces today, from COVID-19 to climate change, need our brightest scientific minds to solve them. However, only one in three scientists is a woman. This glaring disparity does not just hamstring our ability to find solutions to our common challenges; it keeps us from building the societies we need. And the disparity is systemic," said Sima Bahous, Executive Director of UN Women and Audrey Azoulay, Director-General of UNESCO, in a joint statement issued on 11 February, on the occasion of the International Day for Women and Girls in Science. 
"I hope to see more women getting into modeling, IT coding, programming, and Artificial Intelligence", said Dr Sabah Saleh Al-Jenid, Associate Professor of geoinformatics at College of graduate studies, Arabian Gulf University.  
Dr Sabah Saleh Al-Jenid holds a master's degree in Geographic Information Systems, a master's degree in Desert Resources and Hydrology, and a PhD in Environmental Studies. She has published research papers on the effects of climate change on the coastal areas of Bahrain.   
''Women and girls must pursue their scientific aspirations. But they need to be goal-focused and exceptional hard-workers to succeed. It is precisely what I have done personally.' 
As a member of the Supreme Council for Women of Bahrain, she leads a research team to study future jobs and gender balance. She also works closely with different United Nations organizations as a climate change expert.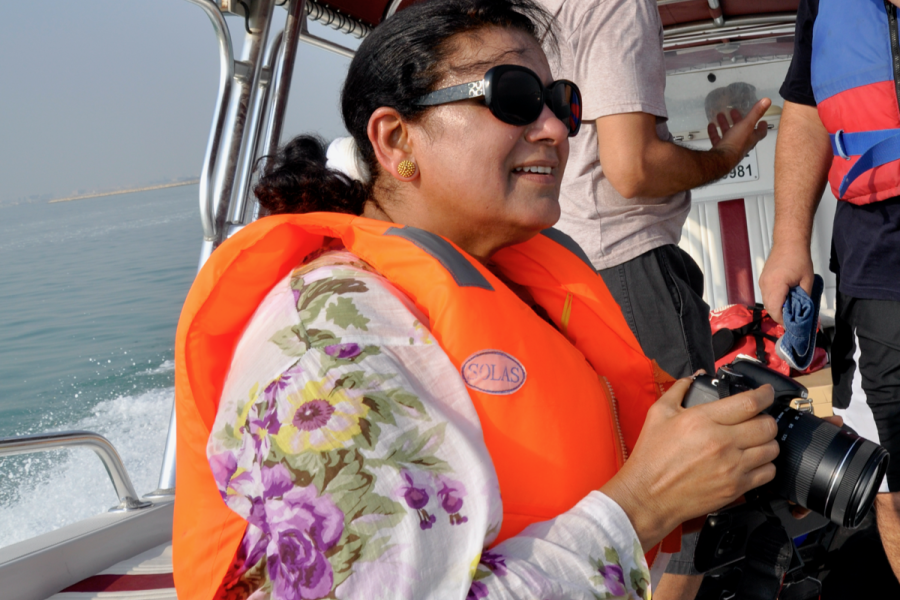 This year, the theme for International Women's Day is "Gender equality today for a sustainable tomorrow", recognizing the contribution of women and girls around the world, who are leading the charge on climate change adaptation, mitigation, and response, building a more sustainable future for all. 
 "As a climate scientist interested in environmental crises, I believe that Bahrain has yet to address several challenges such as road networking and renewable energy infrastructure. We, Bahraini women in science, have an essential role to play. " 
UN entities involved in this initiative
UN Women
United Nations Entity for Gender Equality and the Empowerment of Women
UNDP
United Nations Development Programme
UNESCO
United Nations Educational, Scientific and Cultural Organization
UNU
United Nations University