Story
King Hamad Youth Empowerment Award to achieve the SDGs: A window of hope for dynamic entrepreneurs in Africa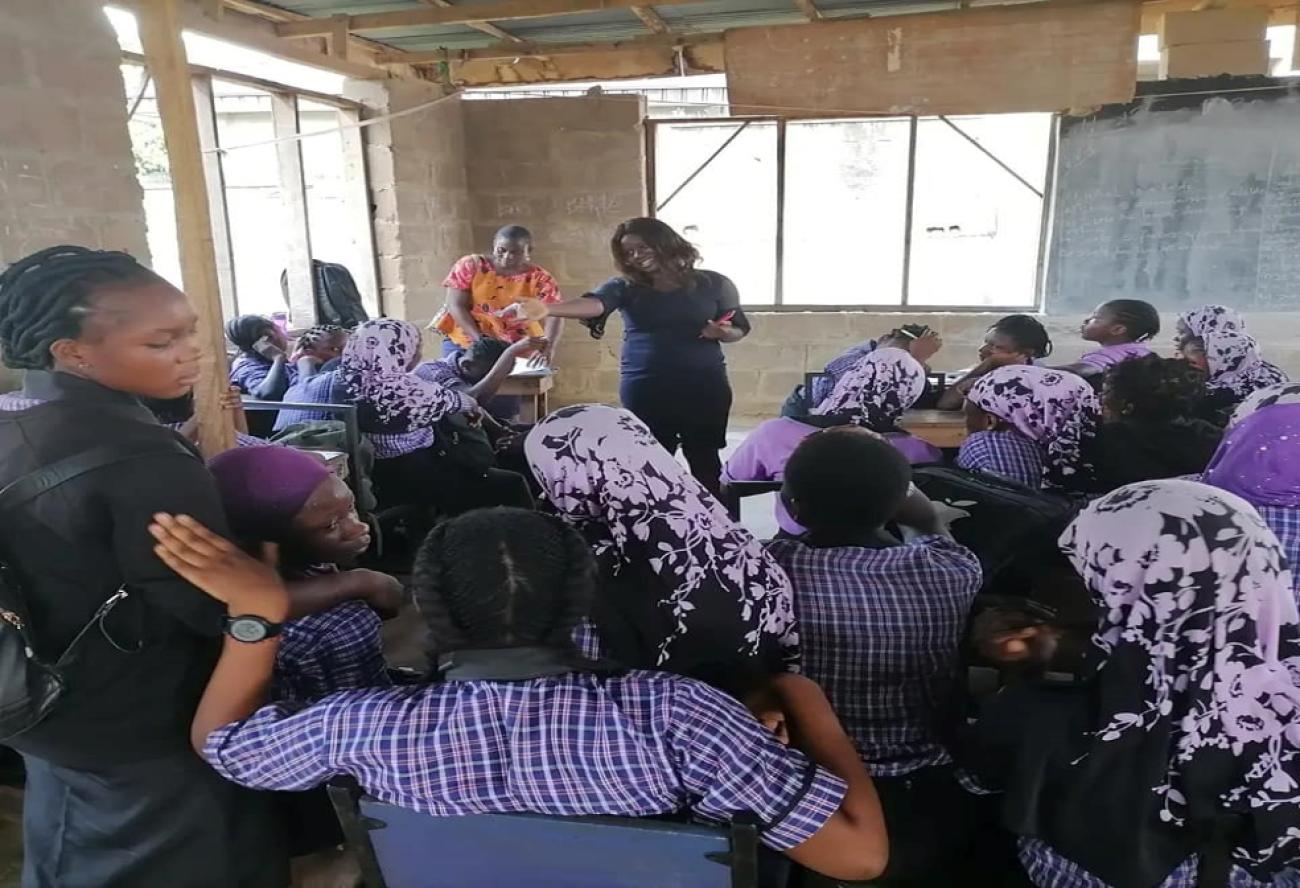 The award recognizes young people's endeavor to be effective and productive citizens, contributing to the welfare of their communities and environment.
Esther Ajari, a 23-year-old woman from Nigeria in her last year of medical studies, sees herself as an unconventional medical researcher who believes life should not revolve only around medical degrees.
"I grew up as the 10th child of a polygamous family of 16 in Oghara, a small community in Delta State in the south-south of the country", she said.
"My parents could not afford to buy me menstrual sanitary products. I often had to wear old cloths", she confided.
Menstruation can have an effect on adolescent girls dropping out of school. According to UNICEF, 23 per cent of schoolgirls in Nigeria had missed school in the past 12 months because of their period.
Today, Esther is invested in combating poverty worldwide and changing the narrative about health, gender equality, and education in Africa.
At The TriHealthon, an NGO she founded in 2018, Ajari has overseen, among other projects, a programme that has trained more than 2,500 Nigerian girls and young women to make their own reusable biodegradable menstrual sanitary pads.
According to UNFPA, difficulty affording menstrual products can cause girls to stay home from school and work, with lasting consequences on their education and economic opportunities. It can also exacerbate existing vulnerabilities, pushing women and girls closer toward dangerous coping mechanisms.
The TriHealthon has also empowered about 2000 nursing mothers and pregnant women in Nigeria on good child feeding and nursing practices, including breastfeeding techniques.
In December 2020, Esther Ajari received the King Hamad Youth Empowerment Award to achieve the Sustainable Development Goals (KHA).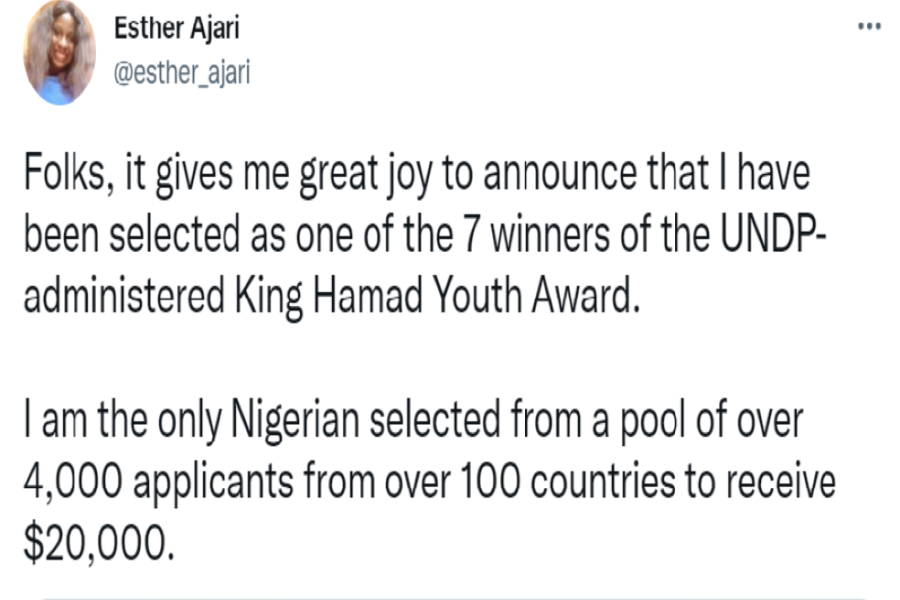 Launched at the Youth Forum of the United Nations Economic and Social Council (ECOSOC) in 2017, the prize is jointly implemented in collaboration between Bahrain's Ministry of Youth and Sports Affairs and the United Nations Development Programme.
The award recognizes young people's endeavour to be effective and productive citizens, contributing to the welfare of their communities and environment, as well as institutions that improve the enabling environment and infrastructure for youth to make an impact.
As of the 2018 Award Cycle, the King Hamad Award for Youth Empowerment to achieve the SDGs (KHA) includes two main categories; one for youth action, granting 5 Awards, and a second for youth enablers granting 3 Awards.
The award has been on the rise ever since, with the number of countries participating increasing from 87 in the 1st edition to 125 in the 3rd edition, while the number of applicants increased from 663 to 4,064.
"Winning the award has enabled us to double our impact figures and establish more partnerships. The award has increased national and global recognition of what we have to offer", she said.
Sustainable cooking stoves
Okey Esse is a self-taught serial social entrepreneur from Nigeria. "I build unrefined ideas from strategies to sustainability", he said. "I inherited and developed a social entrepreneurship spirit from my mother, who also was a successful entrepreneur."
In 2018, Okey founded Powerstove Energy, a company that designs, manufactures, and distributes affordable, clean cooking stoves that self-generate electricity. "So many families in Africa still rely on charcoal, firewood and kerosene for their daily cooking needs, but with increasing prices because of urbanization and deforestation, they struggle to afford these cooking means."
"We like to think that our products improve the users' livelihoods by combating poverty and indoor air pollution as well as gender-based violence."
Okey also supports NGOs that focus on nutrition and food security, gender equality, HIV/AIDS advocacy, and accessible primary healthcare services.
"The award helped increase our brand and, most importantly, helped us to acquire a brand-new factory with 25,000 units' monthly capacity. This funding opportunity by King Hamad Award has also opened more doors of funding from internationally recognized NGOs and governments, further deepening our product acceptability in target communities."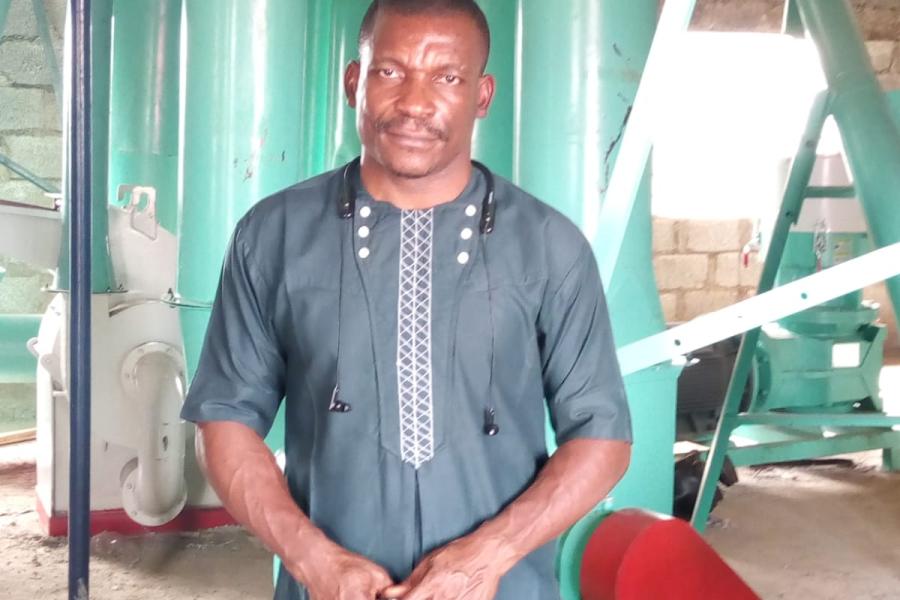 Dreaming of a sustainable, green Africa
Franc Kamugyisha, 27 years, is a multi-passionate social entrepreneur from Uganda. He is the founder & CEO of a climate-tech materials company in Uganda that provides a solution to waste management and affordable housing through incentive-based plastic recycling.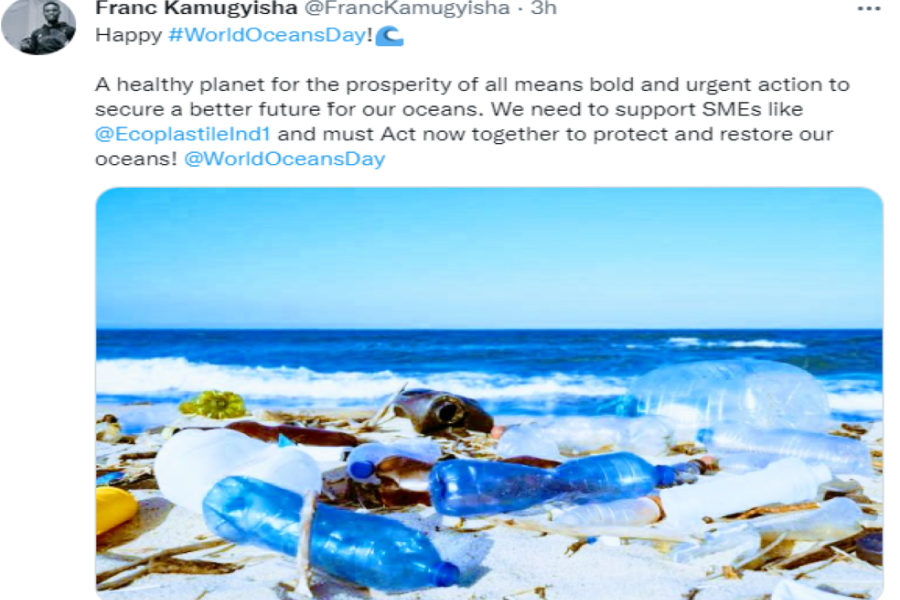 "I dream of a sustainable, green Africa, freed from poverty, unemployment and indecent housing", he said.
The idea of the company was inspired by Franc's personal experience living in a slum community in Kampala when he first arrived in the city in search of a job.
There he witnessed dire consequences of poor waste disposal with post-consumer waste plastic littering everywhere on streets, clogging sewers, and even encroaching on poorly built houses during heavy rains.
"With neighbours, I would wait late in the night or very early in the morning to go and dump waste in the nearby drainage channels in the neighbourhood to avoid high costs paid to private companies", he said.
According to UN-Habitat, nearly 1 billion people – one in four urban dwellers – live in urban slums and informal settlements. Municipalities in low-income countries spend about 20 per cent of their budgets on waste management on average, yet over 90 per cent of waste in those countries is still openly dumped or burned. Cost-effective means of adapting landfill sites to reduce emissions and improve safety are increasingly applied in Africa.
"The King Hamad Award funding has enabled new partnerships, including a micro-financing scheme for 510 waste collectors which has increased plastic waste collected from seven to 30 metric tons per month", Franc said.
"Thanks to the growth fueled by the award, we have increased long-term, stable employment instead of casual wage positions for informal waste pickers, and increased access to healthcare insurance."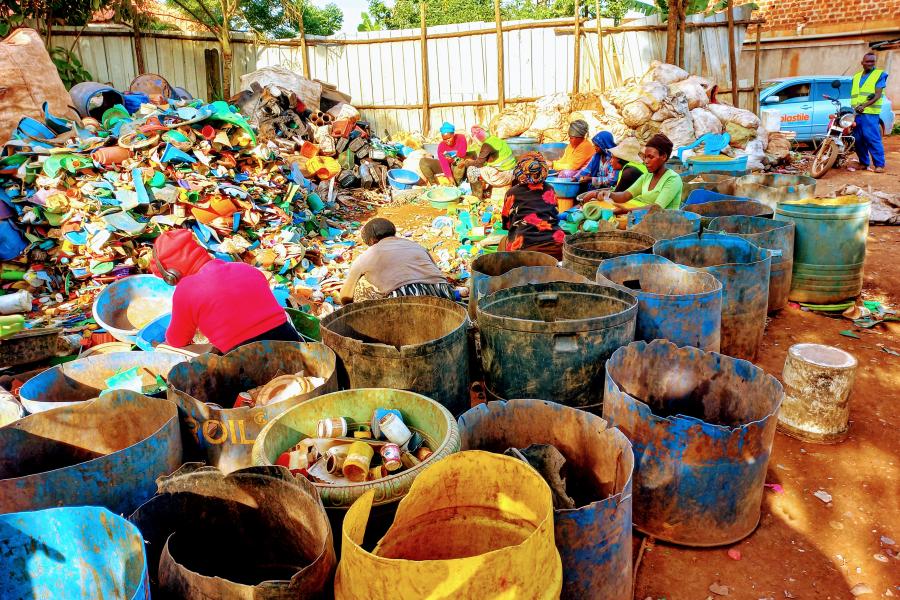 UN entities involved in this initiative
UN-Habitat
United Nations Human Settlements Programme
UNDP
United Nations Development Programme
UNFPA
United Nations Population Fund
UNICEF
United Nations Children's Fund