Press Release
Op-ed: Bahrain is progressing towards the implementation of the New Urban Agenda
10 May 2022
An Arabic version of this op-ed by Fernanda Leonardi, Head of the UN-Habitat Country Programme in Bahrain, was published in Al Watan on 10 May 2022.
The United Nations Human Settlements Programme (UN-Habitat) congratulates the Government of Bahrain on the presentation of its National Report before the General Assembly High-Level Meeting on the implementation of the New Urban Agenda and commends its support to a joint multilateral effort to revitalize the New Urban Agenda in order to accelerate the achievement of the 2030 Sustainable Development Goals (SDGs).
The COVID-19 pandemic has underlined the importance of urban public spaces and parks for public health. The density of urban areas did not exacerbate the COVID-19 crisis, in fact, walkable neighborhoods provided better social safety nets and liveability during the lockdown[1]. Nevertheless, urban sprawl continues to accelerate over the last decades. It threatens sustainable urban financing and biodiversity while increasing car dependency, emissions-related diseases, and traffic accidents.
The contribution of cities to the realization of the global targets on climate change is therefore essential. Cities that account for 67-76% of global energy use and for 71-76% of man-made CO2 emissions can also offer the most sustainable form of human settlement [2]. While climate impacts are mostly felt in urban communities, sustainable urbanization can provide an opportunity to advance climate-resilient development [3].
Generating specialized and cutting-edge knowledge in support of urban climate change mitigation and climate resilience has never been more critical. Cities must strive to harness the benefits of technology, and ensure that people are at the center to ensure automation, digitalization, and other structural economic changes do not lead to unemployment.
Bahrain's commitment to the New Urban agenda is critical to the achievement of the SDGs and its own Vision 2030. Participation in the High-level meeting in New York was a valuable opportunity for Bahrain to take stock of its efforts and exchange knowledge on how to achieve more sustainable cities. There is an increased understanding amongst all sectors of government and society on the importance to look at how cities are planned and how they can be a catalyst for sustainable development.
UN-Habitat strongly advocates for resilient urban planning and design. Low-carbon plans for infrastructure and basic services are needed to promote local economic development and to protect cities from further contributing to environmental degradation. Concurrently, it is critical to pay particular attention to green spaces, water management, mobility, and energy efficiency as key pillars of sustainable urban development.
UN-Habitat has recently joined the UN family in Bahrain and stands ready to support the country to further explore opportunities to establish the linkages between urban planning and sustainability, in terms of cities as hotspots of vulnerability, but equally as well as drivers and opportunities for prosperous and sustainable urban development.  
Dr. Fernanda Lonardoni is the Head of the UN-Habitat Country Programme in Bahrain.
[1] UN-Habitat (2021). Cities and Pandemics: Towards a More Just, Green and Healthy Future.
[2] IPCC Working Group III AR6 (2022). Chapter 8: Urban Systems and other settlements. In: Climate Change 2022: Mitigation of Climate
Change.
[3] IPCC Working Group III AR6 (2022). Chapter 8: Urban Systems and other settlements. In: Climate Change 2022: Mitigation of Climate
Change.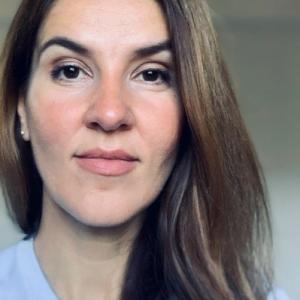 Fernanda Maria Lonardoni
UN-Habitat
Head of Country Programme
Dr. Fernanda Lonardoni is Head of Country Programme in the Kingdom of Bahrain. She holds a PhD in Urban Sociology and International Development from the Swiss Federal Institute of Technology and a master's degree in Architecture and Urban Planning from Federal University of Santa Catarina, Brazil. Since joining UN-Habitat in January 2014, she has served as a policy advisor in the housing department, as special assistant at the Executive Office and, most recently, as the Coordinator of the World Urban Forum, UN-Habitat's leading initiative and premier global conference on cities. In the past 10 years, she has managed normative and operational projects at national and local levels, advising ministers, mayors and high-level decision makers in more than 10 countries. Prior to UN-Habitat she worked as a Programme Manager and Lead Researcher at the Cooperation and Development Centre (CODEV) at the Swiss Federal Institute of Technology, and with the World Bank as an Urban and Housing expert.
UN entities involved in this initiative
UN-Habitat
United Nations Human Settlements Programme